Hoho, dat gaat zomaar niet
Bert de Waart

Het is alweer september, en voor je het weet is het Sint Maarten: zorg dat je snoep of mandarijnen in huis hebt voor de kinderen die met hun lampions aan de deur komen zingen. En, mocht je dit in het Engels willen uitleggen aan de anglofone wereld, schrijf je dan 'Halloween' voor 'Sint Maarten'? Net zo'n feest, toch? Kinderen die met lichtjes langs de deur komen en worden getrakteerd. En 31 oktober is zowat 11 november, nietwaar? Of leg je het toch liever uit? De wondere wereld van de realia: meer of minder unieke, dus niet zo één-twee-drie te vertalen elementen uit een broncultuur. In mijn column van eind 2016 heb ik laten zien hoe goed Sam Garrett dat heeft gedaan met de pudding en de oliebollen in Reves De Avonden. Nu een paar andere voorbeelden uit dat boek, en uit Wolkers' Turks Fruit.
De Avonden, hoofdstuk 6, 27 december 1946. Frits van Egters en zijn vader, die rode vlekken in zijn gezicht heeft.
'Die zere plekken, hoe kom je daaraan?' vroeg Frits […].
'O', zei de man, 'k heb vanmorgen een washand gebruikt en ik wist niet dat die dingen zo hard waren.'
'Ik denk,' zei Frits, 'dat je de panspons hebt genomen, die reeds in honderdduizenden gezinnen in gebruik is.' (84)
Wat moet je 'eigenlijk' allemaal weten om deze drie zinnen te begrijpen? Moet je van kolenkachels niet alleen alles weten van de vulklep, de as, het kolen halen op zolder, maar ook dat er in huis maar één ruimte werd verwarmd met die ene kachel, en dat het hele gezin zich waste in een koude keuken, waar een washandje bevriest en de pannenspons niet ver weg is? En mis je iets essentieels als je 'die reeds in honderdduizenden gezinnen in gebruik is' niet herkent als een parodie op het type aanbeveling dat je in 1946 in advertenties in de krant aantrof? Voor mij zijn die melige halfcitaten, die Frits om de haverklap gebruikt, inderdaad essentieel: ze horen bij de quasi-plechtige toon waarop hij spreekt, een van de manieren waarop Frits' onvermogen tot contact met anderen in dit boek vorm krijgt. Jonge lezers van nu lezen De Avonden allicht anders. Hoe zit dat, of hoe moet dat met lezers van vertalingen?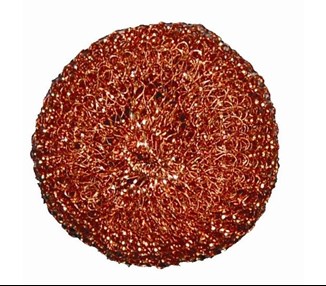 Sam Garrett heeft in The Evenings veel van die zinnetjes-met-een-knipoog vertaald met Engelse equivalenten, net zo out of style, en, denk ik, voor de huidige Engelse lezer net zo herkenbaar en net zo melig. Hij vertaalt dus, om het nog maar eens holmesiaans te zeggen, niet alleen naturaliserend, maar ook moderniserend:
de panspons (…) die reeds in honderdduizenden gezinnen in gebruik is. (84)
the scoring pads known and loved by millions. (135)
De moderne wetenschap staat voor niets (83)
Modern science is boon to mankind (133)
'Het was nacht,' zei hij, 'stikdonkere nacht.' (98)
'It was night-time,' he said, 'the pitch blackness of night.' (157)
Jaap kokhalsde enige malen voor de waterbak en braakte. 'Wat weg is, ben je kwijt,' zei Frits. (114)
Jaap gagged several times, then vomited. 'Out with the bad, in with the good,' Frits said. (183)
Ruim twintig jaar later, Jan Wolkers' Turks fruit : vorig jaar verscheen Sam Garretts hervertaling van deze destijds geruchtmakende (to say the least) roman. Over het zeer expliciete, vrijmoedige, schunnige taalgebruik is destijds genoeg te doen geweest, en Garrett kent voldoende goor Engels om dat het hoofd te bieden. Dat taalgebruik is, bijna vijftig jaar later, nog even plastisch en begrijpelijk. Maar er is ook wel al het een en ander uit te leggen in het boek. Hoe brengt Garrett zijn Engelstalige lezers bij de tijd? Op p. 57 (brontekst én doeltekst) beledigt Erik, de hoofdpersoon, een groot aantal gelovige meisjes, waarbij hij zich kwistig bedient van kerkelijke begrippen. Fraai vertaald is:
… waarom hij (God) dan nooit het eerste kievitsei vond.
… why wasn't He ever the one who found the first Easter egg?
want in de Engelstalige wereld worden geen kievitseieren geraapt – tenminste het eerste exemplaar gaat niet naar Buckingham Palace – maar wel Paaseieren verstopt.
De hele nacht probeerde ik haar te doen vergeten, zwetend en beukend, dat de doleantie in 1886 plaatsvond.
Sweating and pounding, I spent the whole night trying to make her forget that the Nonconformist had left the synod back in 1886.
Een kerksplitsing uit het zeventiende-eeuwse Engeland als vertaling van een Nederlands exemplaar uit 1886. En inderdaad, de Nonconfomists – puriteinen, baptisten en nog zo wat – waren orthodoxer dan de Church of England, en de Nederlandse gereformeerden waren orthodoxer dan de hervormde staatskerk. Maar dat jaartal, wat moet een enigszins in de kerkhistorie geschoolde Engelse lezer van Turkish Delight daarmee? Of lezen die lieden niet 'zulke' boeken? En wat kan een niet in de kerkhistorie geschoolde Engelse lezer hier met die Noncorfomists en die synode? Allicht even weinig als een moderne Nederlandse lezer met de doleantie van 1886 kan.
Het vaatdoekje en het afdruiprek, ze zijn niet weg te denken uit de Nederlandse keuken. Maar uit de Engelse toch evenmin, lijkt me; the dishrag , respectievelijk the dishrack. Toch heeft de vertaler hier ingegrepen: 'Op een ochtend zei hij dat hij zich net een afdruiprek voelde' (p. 25) > 'One morning he said he felt wrung-out like a dishrag.' (p. 19). Dit gaat over Eriks schoonvader, die doodziek is, en niet meer beter zal worden. Het is inderdaad lastiger voor te stellen hoe je je 'als een afdruiprek' voelt dan 'uitgewrongen als een vaatdoekje', maar als die schoonvader dat nou zo zegt … Zijn lievelingsmuziekstuk is de Radetzkymars, wat Garrett telkens met 'William Tell Overture' vertaalt. Weliswaar lijken deze twee stukken erg op elkaar, en getuigen ze van dezelfde burgerlijke muzieksmaak, maar ze zullen aan de overkant toch wel beide net zo bekend zijn als hier?
Met dat rekje en die ouverture volg ik Garrett niet goed. Een schitterende vondst is dan weer de hoofdstuktitel 'Wraakappel' > 'Golden Malicious'. Die titel wordt aan het eind van het hoofdstuk verklaard. Erik ziet opeens zijn schoonmoeder als de kwade stiefmoeder die haar dochter Olga de dood brengt, niet met een appel zoals bij Sneeuwwitje, maar door haar haar borst in de mond te duwen. Die borst is later vanwege borstkanker afgezet, maar zo heeft ze een hersentumor in Olga's hoofd geplant: haar wraak om de jeugdige schoonheid waarmee haar dochter haar onttroonde. 'Malicious' is dus niet alleen (Golden) Delicious, maar ook malign, 'kwaadaardig'.
Ten slotte.
Het jongetje dat naast haar zat was invalide. Het was een soort mongooltje met biovakantieoordachtige gebaren. (142)
The little boy beside her was an invalid. A sort of mongoloid, waving his arms like he was playing some game he'd learned at a nature camp with lots of fresh air and unsprayed vegetables. (157)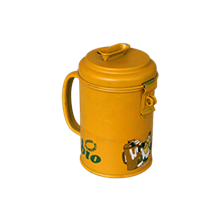 Een ecologisch vakantiekamp in de jaren zestig? Nou nee. Biovakantieoorden heten zo omdat ze in het leven zijn geroepen door de Nederlandse Bioscoopbond, in 1927. Het zijn forse gebouwen, waar aanvankelijk 'bleekneusjes' uit de stad, en later gehandicapte kinderen een tijdlang konden aansterken en revalideren. De Bioscoopbond financierde dat alles, en liet daartoe, in elk geval tot in de jaren zeventig, in de bioscopen collectebussen rondgaan. Iedereen kende destijds die collectes en die bussen, en de reclamefilmpjes die daarbij vertoond werden: vrolijke kinderen, maar moeilijk lopend of in rolstoelen, en op het eind kwam die collectebus in beeld. In mijn herinnering (maar dat heb ik niet kunnen terugvinden) hoorde je daarbij: 'Hoho, dat gaat zo maar niet. Dat kost centjes.' Dat was destijds ook een soort gevleugelde zin – nog steeds, trouwens. In een van de shows van Neerlands Hoop zei Freek de Jonge iets als: Ik betaal al iedere keer in de bioscoop voor die gehandicapten, ik hoef ze niet ook nog op straat tegen te komen. Het lijkt Geen Stijl wel, maar toen was dit soort cynisme wel degelijk done onder (ons) linkse intellectuelen, en op deze gedeelde meme berust Wolkers' woordkeus.
Wel veel frisse lucht dus, maar geen onbespoten groente. 'A sort of mongoloid with spastic gestures'? Correct, maar saai. Een echt Angelsaksisch equivalent, net zo vanzelfsprekend bekend als de biovakantieoorden hier, in de jaren zestig tenminste, is er geloof ik niet. 'A sort of mongoloid with special needs campish gestures (of: spasms)'? Nou ja, ik ben geen vertaler Nederlands-Engels.
Sam Garrett wel. Een wat langer citaat tot slot om te laten zien hoe de meester dat doet.
Ik liep in ieder geval niet meer zo agressief met mijn pik rond als een harpoen om die in de eerste de beste speklaag te stoten die boven de golven van het avondlijke stadsleven opdook. Nee, ik zocht wat je noemt innerlijk contact. Ik nam meisjes mee waaraan je kon zien dat ze in moeilijkheden zaten. Meisjes waarmee je urenlang kon praten, voordat de zuurstok tevoorschijn werd gehaald. […] Maar dat pakte wel vaak verkeerd uit, want ze zeggen wel, met kinderen naar bed te gaan, is om bescheten op te staan. Nou dat geldt ook voor kreukelaartjes. (55-56)
Whatever the case, I no longer went around trying so aggressively to drive my harpoon into the first lump of blubber that rose above the bounding waves of urban nightlife. No, I was looking for what they call 'deeper contact.' I took home girls who were clearly having problems. Girls you could talk to for hours before pulling out the old candy cane. […] But that became a pain in the ass too, often enough, because it's like they say: go to bed with babies and you'll wake up with shit in your hair. The same applies to dingbats. (55-56)
Bibliografie
Reve, Gerard Kornelis van het. 1964. De avonden. Een winterverhaal. 10e dr., Amsterdam: De Bezige Bij.
Reve, Gerard. 2016.The Evenings. A Winter's Tale. Transl. from the Dutch by Sam Garrett. London: Pushkin Press.
Wolkers, Jan. 1975. Turks Fruit. 3e dr. Amsterdam: Meulenhoff.
Wolkers, Jan. 2017. Turkish Delight. Transl. by Sam Garrett. Portland, Oregon & Brooklyn, New York: Tin House Books.
Bert de Waart studeerde Nederlands aan de Universiteit van Amsterdam en werkte tot 2008 als leraar Nederlands. In 2013 behaalde hij zijn master vertaalwetenschap aan de Universiteit Utrecht. Engelse vertalingen van Nederlandse poëzie hebben zijn speciale interesse.
Reageren? info@tijdschrift-filter.nl.