Hollandse boeren in een purperen land
Lisette Graswinckel

Na de publicatie van haar feuilleton 'Selina' in Woman's Home Companion schreef de Amerikaanse auteur Edna Ferber (1885–1968) aan haar uitgever: 'I feel very strongly that I should not publish it as a novel. [...] I think its publication as a book would hurt you, as publishers, and me as an author.' Wat een curieus advies over een verhaal dat 'I wanted to write more than anything else in the world'. De uitgever negeerde haar advies. De roman werd een bestseller en werd in 1925 met een Pulitzer Prize bekroond.
Maar wie kent Edna Ferber nog? Deze dochter van een Hongaarse vader en een Amerikaanse moeder begon haar literaire leven als journaliste en stapte na een burnout over op het schrijven van verhalen, toneelstukken en romans, waaronder Show Boat, dat ook is verfilmd. Haar hart lag bij het theater; ze was het liefst actrice geworden. Ze was een gewaardeerd lid van de literaire club de Algonquin Round Table, bijgenaamd 'The Vicious Circle', bekend van medeoprichtster Dorothy Parker. Ferbers vroege werk behoort tot het lichte, romantische genre en haar latere romans zijn sociale geschiedenissen over migranten in regionaal Amerika, van Poolse boeren in New England (American Beauty) tot nieuwe rijken in Texas (Giant). De romanbewerking van 'Selina' van 1924 betekende haar literaire doorbraak. Alle Ferbers kwamen hierin samen: de journaliste en de antropologe, de romantica en de romancière.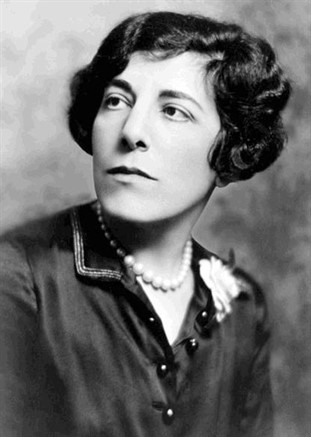 Edna Ferber, 1928
De uitgever noemde het boek niet naar het feuilleton 'Selina', maar gebruikte de originele werktitel So Big, al vond Ferber die zelf onbevredigend. Achteraf, na het succes, redeneerde ze dat de dikke, ronde vormen van de letters S, O, B en G waarschijnlijk warme gevoelens bij het publiek opwekten. Meteen in 1924 verscheen een Nederlandse vertaling, Moeder's jongen, van de hand van G.J. Werumeus Buning-Enzink, en zeer onlangs mijn hervertaling Het purperen land. De Nederlandse uitgevers hadden dus ook hun twijfels bij de titels So Big en Selina. Waarom? De roman kent twee volwaardige hoofdpersonen. In de eerste helft reizen we samen met de avontuurlijke Selina Peake naar het platteland van High Prairie en in de tweede verhuizen we met haar tobberige zoon Dirk DeJong naar het bruisende Chicago. 'So Big' is Dirks bijnaam, die hij te danken heeft aan zijn antwoord 'Sooo big!' op zijn moeders vraag 'How big is baby?' als hij nog een peuter is. Kortom, beide titels zouden de lading maar half dekken.
Het purperen land is een fraaie vondst geweest van de uitgever, ingegeven door het landschap waar de heldin Selina Peake op een boerenkar doorheen hobbelt. Het ziet er groen en paars van de kolen, en dat vindt de negentienjarige een adembenemend gezicht: 'Een lappendeken van groene agaat en purpersteen!' Klaas Pool, de stugge boer van Hollandse komaf die Selina, de kersverse schooljuf van High Prairie, een lift geeft, rolt haast van de bok van het lachen. En daarmee is de toon gezet. Selina is een vreemde eend in de bijt, en verdient alleen daarom al de oneindige sympathie van de lezer.
De ware heldin van de roman is, welhaast onvermijdelijk, deze onweerstaanbaar sympathieke Selina Peake, die dankzij haar vader, een professionele gokker en levensgenieter, een vrijzinnige maar ook culturele opvoeding heeft genoten. Selina wil niets liever dan lezen, musea bezoeken en 'de Jane Austen van haar tijd worden', maar ziet zich door allerlei omstandigheden genoodzaakt het boerenbedrijf van haar jong overleden man Pervus DeJong draaiende te houden en voor haar zoontje Dirk 'So Big' DeJong te zorgen. En dat alles doet ze op ambitieuze en onconventionele wijze, zeker gezien de setting van dit verhaal, de conservatieve boerengemeenschap in High Prairie, 'New Holland', nabij Chicago, waar stoïcijns geploeter en boerenslimheid in hoog aanzien staan. Een vrouw die zelf naar de markt trekt om haar waar te verkopen? Ongehoord. Maar Selina trekt zich er niets van aan, want het is haar levensdoel om voor haar zoon het intellectuele leven mogelijk te maken dat ze zelf had willen leiden. Ze werkt als een paard en wordt een vermogende vrouw. Maar het bloed kruipt waar het niet gaan kan. Dirk moet zijn eigen fouten maken en levenslessen leren. Tot grote teleurstelling van zijn moeder zal hij de vrijheid die ze hem verschaft anders gebruiken dan ze voor hem in gedachten had. Voor Selina is een leven voor de kunst het hoogst haalbare, Dirk is gevoelig voor de lokroep van status, mooie spullen en geld. Hij lijkt te worden ingepalmd door het knappe, geldbeluste meisje Paula en valt dan als een blok voor de eigenzinnige illustratrice Dallas O'Mara.
Stofomslag 17e druk uit 1924
Het purperen land is verschenen als Schwob-titel. Schwob-boeken zijn 'vergeten klassiekers' uit alle windstreken, die dankzij een subsidie van het Letterenfonds een nieuwe kans krijgen. De oogst van 2017 leverde vondsten op als De jaren van Virginia Woolf en Het verlaten land van Mouloud Mammeri. Ook Ferbers roman verdiende het te worden afgestoft, niet alleen vanwege de sprankelende stijl, ironische pen en de spannende cliffhangers, maar ook vanwege het sociaalhistorische belang van de roman, met als kers op de taart de connectie met Nederland.
De roman biedt meer dan een romantisch verhaal met tragikomische personages, hij biedt satirische inkijkjes in zowel de laatnegentiende-eeuwse Hollandse boerengemeenschap in High Prairie, met personages die Klaas Pool en Jacob Hoogendunk heten, als het leven van jonge secretaresses, verveelde nouveaux riches en bankiers van het Chicago van twintig jaar later. Ferber creëert levendige tijdsbeelden door haar bijzondere aandacht voor en commentaar op trends, uitvindingen en veranderende sociale rollen, onder meer vanwege de Eerste Wereldoorlog. Ze toont subtiel de fascinatie met jeugdigheid en uiterlijk (diëten), het heersende seksisme, de massamedia, het kuddegedrag en de 'windhandel' (obligaties). Ook vandaag de dag allemaal nog heel herkenbaar.
Ferber strooit met dialect, regiolect en sociolect. Etnische afkomst, sociale klasse, geboortestreek en milieu ('"Yeh? Wha'd he say?" "Oh, he laffed." "Didja go?" "Me! No! Whatcha think I yam, anyway?" "Oh, he's a good kid"') zijn hoorbaar in de dialogen, maar worden ook expliciet benoemd: 'They made a fetish of frankness. In a day when everyone talked in screaming headlines they knew it was necessary to red-ink their remarks in order to get them noticed at all. The word rot was replaced by garbage and garbage gave way to the ultimate swill. One no longer said "How shocking!" but, "How perfectly obscene!"'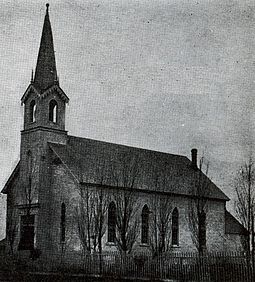 De First Reformed Church in Roseland, gelegen in de 'Hooge Prairie'
Met name de Hollandse Amerikanen spreken een eigenaardig koeterwaals. Ze maken rare zinnen ('"Make you welcome"', '"Roelf! Stop once that reading and show school teacher where is hot water. Geertje! Jozina! Never in my world did I see such."') en gebruiken sporadisch een Nederlandse uitdrukking: 'Och heden!' Hun grammatica doet Selina wel wat aan haar vroegere Duitse buren denken: 'Ze verdraaien zinnen. Het zullen wel letterlijke vertalingen uit het Hollands zijn...' Omdat het gebezigde taaltje onze Amerikaanse heldin zo opvalt, moet het de lezer van de vertaling ook een wenkbrauw doen optrekken. De tongval van een Italiaanse Amerikaan zou in een Nederlandse vertaling idealiter ook een Italiaanse 'kleuring' moeten krijgen, maar hoe vertaal je de tongval van een Hollandse Amerikaan in het Nederlands... Nederlands met een Hollands accent? Ja, onder andere. Deze geëmigreerde landgenoten leerden in den vreemde geen moderne Nederlandse woorden meer bij. Ze bezigden het Nederlands, 'Hollands', waarmee ze waren opgegroeid, het eenvoudige Nederlands van het West-Friese platteland, maar eveneens de Bijbelse taal die ze in de kerk hoorden.
Daarnaast werd hun taalgebruik natuurlijk beïnvloed door de nieuwe omgeving en kreeg hun Hollands een Amerikaans tintje. Lees Yankees, cookies en dollars van Nicoline van der Sijs over deze interessante wederzijdse beïnvloeding tussen het Amerikaans en het Leeg Duits of Jersey Dutch. Via een wonderlijke gedachtekronkel kan het 'gebrekkige Amerikaans' van de Hollandse boeren daarom ook voor de lezer van de vertaling geloofwaardig klinken: door ze Nederlands te laten spreken met een Amerikaans aandoende zinsbouw, met af en toe een ouderwets woord en een Amerikaans leenwoord als cash, en ze de eenvoudige, sobere taal te laten bezigen van nuchtere groentetelers voor wie een gesprek 'een praktisch instrument was, en geen vorm van tijdverdrijf'. Een enkel voorbeeld:
Iedere novemberochtend verliep op dezelfde wijze. Om zes uur: 'Juffrouw Peake! O, juffrouw Peake!'
'Ik ben wakker!' riep Selina dan, klappertandend, op een toon die opgewekt moest klinken.
'U kunt beter beneden komen en aankleden waar het is warm hier bij het fornuis.'
Ferber speelt graag op ironische wijze met stereotypen, zoals hier de stugge boer en de stoïcijnse Hollander. Maar voor de Nederlandse lezer met een gezond gevoel voor zelfspot valt er veel te genieten in Het purperen land.
Noot
Voor leesclubs rondom Het purperen land in april zie: http://nl.schwob-books.eu/actie/live/index.php?p=59
Lisette Graswinckel is literair vertaler en cultuurwetenschapper, opgeleid aan de VertalersVakschool Amsterdam, de Universiteit van Maastricht en de University of Hull. Behalve Het purperen land van Edna Ferber vertaalde ze onder meer verhalen van Edith Wharton (gebundeld onder de titel Romeinse koorts) en de young adult-roman De Hemel volgens Boe van Neil Smith. In mei van dit jaar verschijnt haar vertaling De zee, een spiegel van The Mirror of the Sea, de memoires van Joseph Conrad als zeeman.