Waar blijft Japi's mismoedigheid?
Heleen Oomen

Al jaren probeer ik mijn Engelse kennis P. te overtuigen van de kwaliteiten der Nederlandse literatuur. Ik heb geen succes. P. trekt een wenkbrauw op bij mijn verwarde betoog over Reve, Voskuil vindt hij tergend en hij wil maar niet inzien dat Kees de jongen meer is dan een kinderboek en een script voor een musical. Onze discussies bereikten een voorlopig dieptepunt toen mijn belezen vriend opmerkte dat niet alleen de Engelse literatuur vele malen rijker is dan de Nederlandse, maar dat ook de taal zelf superieur is. Het Engels, zei hij, heeft gewoon veel meer verschillende woorden dan het Nederlands. Bij zoveel chauvinisme  trok ik allebei mijn wenkbrauwen op tot zo ongeveer mijn haargrens, en ik vroeg me af waarom we eigenlijk bevriend waren.
Mijn Engelse tegenstander indachtig kocht ik Amsterdam Stories, een door Damion Searls vertaalde selectie uit het werk van Nescio, met een voorwoord van Joseph O'Neill. Het kon niet anders of met dit boekje had ik een troef in handen, dacht ik, en het begin van Searls' 'The Freeloader' is inderdaad hoopgevend:
Except for the man who thought Sarphatistraat was the most beautiful place in Europe, I've never met anyone more peculiar than the freeloader.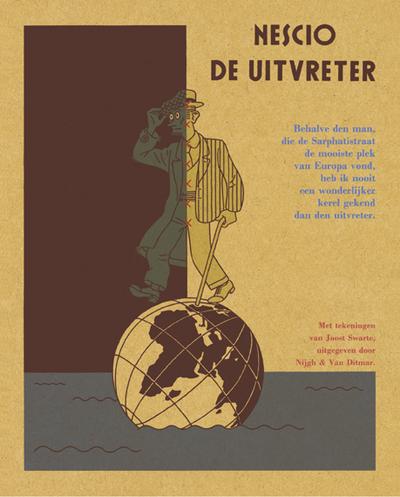 'De uitvreter' komt bij Searls aardig uit de verf, al is ervoor gekozen Nescio's taalgebruik, dat op de hedendaagse Nederlandse lezer zo aandoenlijk overkomt, grotendeels te normaliseren. Daar is iets voor te zeggen, want Nescio wilde een zo natuurlijk mogelijk Nederlands schrijven en een historiserende vertaling zou anno 2012 al snel geforceerd aandoen. Zodoende worden in bovenstaand fragment 'den man', of 'den uitvreter' niet gecompenseerd en is 'kerel' afgezwakt tot 'anyone'. Op het ritme, daarentegen, valt niets af te dingen. Ik zou zeggen dat dat bij Searls even krachtig en natuurlijk is als in de oorspronkelijke openingszin.
Toch vind ik de vertaling elders wel erg vlak. Nescio's:
Schilderen leek 'm wel aardig, als je 't goed kon. Hij kon niks, en daarom deed i maar niks. Je kon toch de dingen niet zoo weergeven als je ze onderging,
 wordt bij Searls:
Painting seemed nice enough to him, if you could do it. He couldn't do anything, so he didn't do anything. And after all, you can't express things the way you feel them.
Door in 'hij kon niks, en daarom deed i maar niks' dat woordje 'en' weg te vertalen krijgt de zin bij Searls minder nadruk, terwijl het toch eigenlijk een heel belangrijke zin is: het is Japi's levensmotto. Daarna schakelt Searls opeens over op de tegenwoordige tijd ('you can't'), waarschijnlijk om niet steeds 'could' te hoeven herhalen. Het resultaat is echter dat de vrije indirecte rede er minder goed uitkomt. Bij Searls lijkt de opmerking 'And after all ... you feel them' als gevolg van de werkwoordstijd eerder bij de vertellerstekst te horen dan bij Japi's discours van mismoedigheid.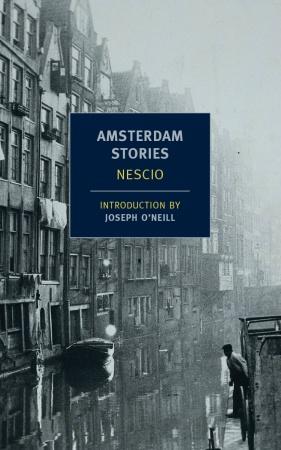 Helemaal mis gaat het met 'Titaantjes', bij Searls 'Young Titans'. De beroemde openingszin 'Jongens waren we – maar aardige jongens' is in de vertaling het toppunt van rechttoe, rechtaan: 'We were kids – but nice kids.' Gaat Searls in 'Freeloader' nog nauwkeurig om met het ritme van de tekst, in 'Young Titans' werkt hij opvallende syntaxis weg en hakt hij zonder duidelijke reden zinnen in tweeën. Searls' vertaling is bovendien koren op de molen voor wie de Nederlandse taal van lexicale armoede wil betichten. Nescio's o zo leuke 'hok' – de kamer waar Kees Hoyer woont – wordt in het Engels doodgewoon 'place', een bijzondere collocatie als 'stakkerig wijs' is afgevlakt tot 'so smart it was pathetic' en 'een wonderlijke tijd' wordt 'a strange time'. Searls heeft overal de neiging moeilijke woorden te schrappen, wellicht in een poging tot moderniseren: 'onwelriekend' is bijvoorbeeld gedegradeerd tot 'nasty-smelling'. Een eigenaardige formulering als 'een boel gezelliger' wordt botweg 'a lot nicer'. Bij het naturaliseren gaat hij overigens zelfs zo ver dat Koekebakker en de zijnen de zon niet in de zee zien zakken, maar in de oceaan. Hoe, in godsnaam, kun je in Zandvoort de oceaan zien?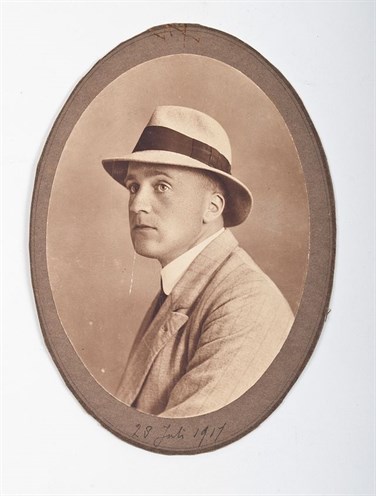 Ik word er bijna even mismoedig van als Japi, want misschien kan het ook niet: Nescio zoo weergeven als je hem in het Nederlands ondergaat. Toch had de vertaler er wel een lans voor mogen breken. In het voorwoord van Amsterdam Stories schrijft Joseph O'Neill over Nescio's personages: 'They would seem to be the exact, if less cerebral, contemporaries of the undergraduate Stephen Dedalus and his fellow collegians.' Minder cerebraal, goed, maar Koekebakker, Bekker en Bavink drukken zich toch heel wat fantasievoller en bloemrijker uit dan Searls het doet voorkomen. De wapenbroeder die ik zocht heb ik in hem helaas niet gevonden.
Bibliografie
Nescio. Amsterdam stories. Vert. Damion Searls. New York: NYRB Classics, 2012.
Nescio, De uitvreter, Titaantjes. http://www.gutenberg.org/files/29719/29719-h/29719-h.htm