Tabee, tabel
Janneke van der Meulen

Een kennis van me die eigenlijk alleen belt als er iets op het gebied van ziekte, dood of andere onheil te melden valt, kwam dit keer met een iets ander nieuwtje: 'Je staat in een tabel!' sprak hij opgewonden, en nog voor ik boe of bah kon zeggen brandde hij los over taalhandelingen, genderverschillen, corpusonderzoek en de al dan niet kwetsende of groepsversterkende dimensie van scheldwoorden als klootzak, sukkelaar, idioot en etterbak.
'Dat klinkt allemaal reuze interessant,' zei ik, 'maar hoe zit het nou met die tabel?'
'Dat wilde ik je net vertellen, juffertje ongeduld! In die tabel geeft de auteur een overzicht van de vertalingen van con in De Welwillenden van Jonathan Littell en in Elementaire deeltjes van Michel Houellebecq.'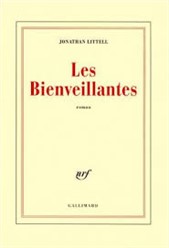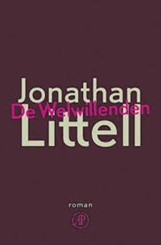 'De vertalingen waarvan?'
'Heb je soms stront in je oren? Van con.'
'Aha, het Franse kut dus.'
'Nee, sukkel, in die andere betekenis, als scheldwoord. En in een vertaling kun je daar natuurlijk allerlei kanten mee op. Nou, dat heeft die auteur dus onderzocht.'
'Juist ja. Maar wat staat er dan precies in die tabel?'
'Even kijken, hoor. Ja, hier heb ik hem. De tabel bestaat zeg maar uit drie rijtjes; in het eerste rijtje staan allemaal vertalingen van con, in het tweede kan je zien hoe vaak jij en Jeanne Holierhoek elk van die woorden gebruikt hebben, en voor het derde rijtje is het aantal eikels, etterbakken e.d. in de vertaling van Martin de Haan geturfd.'
'Klinkt spannend. En is er ook een of andere conclusie aan verbonden?'
'Ja, wat dacht je, tuthola, anders gaat zo'n man toch zeker niet die hele tabel publiceren!'
'Oké, sorry! En wat is die con... – ach nee, dat is flauw – wat is die conclusie dan?'
'Dat, ik citeer, "de mannelijke vertaler een lichte voorkeur heeft voor harde scheldwoorden en dat de vrouwelijke vertalers precies die scheldwoorden lijken te mijden".'
'Goh, dus nu is eindelijk eens wetenschappelijk bewezen wat iedereen al op zijn klompen aanvoelde: mannelijke vertalers vertalen mannelijker dan vrouwelijke vertalers en vice versa.'
'Ho, ho! De auteur geeft zelf aan dat het om een "eigen beperkt corpusonderzoek" gaat.'
'Wat je beperkt noemt: Littell alleen al telt bijna duizend pagina's!'
'Dat weet ik ook wel, wijsneus! Maar ik geloof dat de crux van de zaak nog steeds niet tot die hersentjes van je wil doordringen.'
'O? Want?'
'Nou, dat ze die vertaling natuurlijk nooit aan twee vrouwen hadden moeten toevertrouwen.'
'Ja, jeetje... Jeanne en ik hadden destijds geloof ik wel wat bedenkingen, maar dat had met hele andere dingen te maken – puur bijzaken, zou ik nu moeten zeggen. Een hervertaling door minstens twee mannelijke vertalers lijkt me het enige wat erop zit. Maar nog even over die tabel. Je had het over drie rijtjes. Maar staat er soms ook ergens vermeld hoe vaak het Franse con in de beide bronteksten voorkomt?'
'O, o, wat ben je toch een stuk onbenul. Daarvoor hoef je toch alleen maar de gegeven aantallen in jullie rijtje en dat van De Haan bij elkaar op te tellen!'
'En? Heb je toevallig een zakjapanner bij de hand?'
'Niet nodig, grapjas. Het is een eigen beperkt corpusonderzoek, weet je nog?'
'Nou?'
'Oké, dame, oortjes open! Drie keer bij Littell, elf keer bij Houellebecq.'
'Hè, hoe kan dat nou? Littell is bijna drie keer zo dik, kijk nog eens goed.'
'Ja, doei. Als je me niet gelooft, dan zoek je het toch lekker zelf uit! Ik heb echt wel wat beters te doen dan een beetje jouw secretaresse te spelen.'
'Sorry, je hebt gelijk. Stuur je me dan nog even de link naar dat artikel? En bedankt voor je telefoontje!'
'Ach, fuck off, slijmbal.'
En nog voor de link1 binnenkwam had ik het digitale bestand van Les Bienveillantes al opgevist. Ik weet nog hoe blij we destijds waren dat we die dikke pil op deze toen nog vrij nieuwe manier konden doorzoeken. En wat bleek? Als scheldwoord komt con welgeteld één keer voor, vergezeld van het epitheton pauvre – door ons vertaald als 'stuk onbenul'. Even zoeken in het Nederlandse bestand leverde vervolgens niet twee maar ruim twaalf idioten op, en minstens vier klootzakken. Geen enkele etterbak of eikel, maar ik vermoed dat wij deze 'harde' scheldwoorden niet zozeer hebben gemeden vanwege vrouwelijke prudence als wel uit vertaalkundige overwegingen inzake stijl, (historische) context e.d.2 Die hervertaling kan dus nog wel even wachten.
Noten
1 https://biblio.ugent.be/publication/1083037/file/6744421.doc
2 Woorden als stront, kots, kut (die andere con), drek, reet hebben we evenmin geschuwd.
Janneke van der Meulen is sinds 1980 werkzaam als literair vertaalster en redactrice. Ze vertaalt uit het Engels/Amerikaans, Frans en Duits. Ook werkt ze al zo'n dertig jaar freelance voor De Nationale Opera, maakte geregeld boventitelingen en vertaalde ruim zeventig libretto's. Samen met Jeanne Holierhoek vertaalde ze Les Bienveillantes (2006) van Jonathan Littell.